SEO Essex
SEO (Search Engine Optimisation) basically means to optimise your website for promotion on search engines. We provide an integrated approach to promoting your website in not just focusing on building links but we want to approach each campaign with focus on multiple channels where to potentially drive traffic to your website. These channels can be through channels such as paid or organic campaigns or mentions and shares through social media etc..
Why not get in touch with us via phone or email and we can discuss your current site activity to date and what you would like to achieve.
small business SEO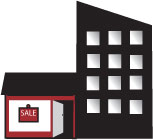 Do you have a small business and need some local or wider boost of traffic.
We work with small businesses all the time and understand that budget is tight, but consider the business potential you may be missing out on in being found online for your products and services.
Local SEO
Is your business being found in your local area. Why not give local visibiity to your business and compete with your competition. Nowadays many people like to use local businesses as they feel communication is easier and working together becomes less hastle.
Talk to us about promoting your website locally and use local seo to drive more traffic to your website. Call us today on 0845 303 9394
Frequently Asked Questions
Click below to see each answer
What is SEO and how it works?
SEO(Search Engine Optimisation) is a way to optimize your website using a variety of tactics to increase your online visibility in search engine result pages(SERPS).
How do I SEO my website?
Research your industry keywords and local searched keywords.
Create pages that are optimised to your target keywords.
Create a good linking structure within your website.
Build effective links from other high-authority based websites to your website.
Keep posting fresh content through your blog
Is SEO hard to learn?
No, SEO is not hard to learn if you put the effort in, but there are many techniques to SEO and organic SEO changes regularly, so keeping up with the latest trends is essential to know how to keep in the guidelines.
What SEO tool is best?
The top tools can be extremely costly, but if you're running campaigns for multiple customers this would be worth it, - find a cheaper tool if it's just optimising your website.
Some tools are as follows:
Google Keyword Planner
SEMrush
Ahrefs
Majestic SEO
Open site explorer
Screaming frog
Xenu
Is SEO just keywords?
No SEO is so much more than just keywords, Google takes into account many factors when indexing a website. To name but a few, you should optimise your website with the following considerations.
Relative and rich content that answers a users intent
Engaging and well written Page titles and Meta descriptions
Mobile- first optimised
Keyword optimisation
Website and page Speed
Internal linking structure
The User experience of a website
Usability of the website
Well structured site with easy navigation
Backlinks to your website