SEO Essex
SEO (Search Engine Optimisation) basically means to optimise your website for promotion on search engines. We provide an integrated approach to promoting your website in not just focusing on building links but we want to approach each campaign with focus on multiple channels where to potentially drive traffic to your website. These channels can be through channels such as paid or organic campaigns or mentions and shares through social media etc..
Why not get in touch with us via phone or email and we can discuss your current site activity to date and what you would like to achieve.
small business SEO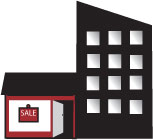 Do you have a small business and need some local or wider boost of traffic.
We work with small businesses all the time and understand that budget is tight, but consider the business potential you may be missing out on in being found online for your products and services.
Local SEO
Is your business being found in your local area. Why not give local visibiity to your business and compete with your competition. Nowadays many people like to use local businesses as they feel communication is easier and working together becomes less hastle.
Talk to us about promoting your website locally and use local seo to drive more traffic to your website. Call us today on 0845 303 9394