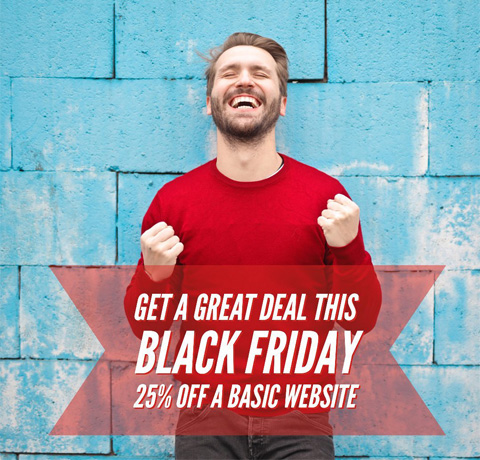 Get 25% off any basic 5-10 page website this Black Friday. Snap up this deal before it expires. This applies to any small or medium business.
Black Friday Discount
Original cost is £450
Special offer £337.50 (Saving of £112.50)
Full offer details
This Black Friday discount applies to any basic website up to 5 pages. This deal
Register a domain name with this deal
Hosting space online for emails and website files.
Bespoke look and feel for your brand.
Basic 2 colour logo (Plus PDF provided for printing business cards etc)
Images supplied (1 per page Maximum)
Up to 5 email addresses
Contact form
Display full company details, services, gallery of photos
Book your website today!!
Book this in a few ways:
Email hello@e-techuk.com with the subject - Need black Friday deal
Fill out details on our contact form
Call us on 0845 303 9394 and leave a message
Its over to you!!, we hope you choose this offer
Expires: November 31st
Terms and conditions:
According to the type of business, we may refuse to proceed based on what the business provide, for example, anything of an adult nature. The offer stands up till November 31st and to guarantee the offer we require an upfront deposit of 50% and then the remainder on completion of the work. Time for work to be undertaken will be based on our current schedule and how quickly we receive the information from you the customer.
23rd of November 2019 By Simon