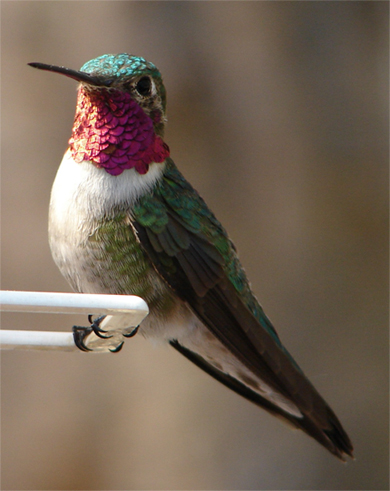 Google has named this new algorithm as "hummingbird" because of being precise and fast".
This was announced on September 26th, but suggestions from Google indicated this came out a month earlier.
This isn't an update on the existing panda or penguin algorithms as they are older algorithms. Hummingbird is a new engine based on old parts of the previous algorithm and new parts tailored for people searching in this day and age. Focus on Semantic Search
With the changes in browsers adapting a voice activated search, this used to focus more on the exact words when people search, but Hummingbird focuses more on the meaning of the words, hence "semantic". Google have stated that it's paying more attention to each word in a search query and taking notice of the whole sentence rather than particular words.
Image Attribution
By Michelle Lynn Reynolds (Friend's personal collection) [GFDL or CC-BY-SA-3.0], via Wikimedia Commons
16th of October 2013 By Simon