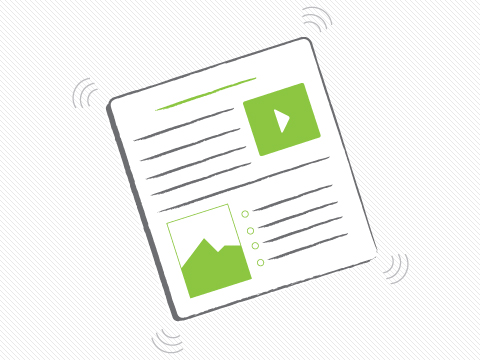 If you are a website owner and have no idea about creating content for your website, and if you're considering just adding a small amount of text, then this post is for you as will help in a range of factors to create useful content. When using text on any website people don't read all the words of the text but they skim over it.
To compensate for this, break your copy into shorter paragraphs to gain better engagement as longer paragraphs will lose people's attention.
Our aim as website owners is to capture people's attention and ensure the site is designed to maximise the experience for any user, so with content people won't read loads of text but skim and scan so we need to format the content to adhere to the visitor's behaviour.
Structure your content
Good Headlines
Your headline is the first part of the content people will see and this should make a good impression on a reader. Writing a good headline can make of break whether a reader will even read the copy. On average 8 of 10 people will read headline but 2 out of 10 will read the body copy.
Bullet points
When writing bullet points the uncomplicated way to think about writing them is to write each bullet as if it were to serve as your headline.
A bullet point emphases a clear benefit to a user and encourage people to further continue reading the content.
When using bullet points it's best to keep your bullet points short and to the point which will better capture the attention of visitors.
Try to extract parts from your content and form a bullet point list that help to emphasise the points to make the content more usable.
Balancing your web content and design
When working with customers, I find people have limited time or knowledge of how to write content for their services, which leads to thin content across the website and dependant on the type of website, you may say, I don't want loads of content to ruin the look of the website, but the reality is, if you're a start-up business or a small unestablished company online, looking to be found online, you will benefit from high quality content throughout your website. However, if you are established and want no text or limited text, to fit nicely in with your web design look and feel, then that's fine, but first read below what Google has to say about this.
What does Google have to say about unique content?
Google highlights that people should be creating useful content for users and not search engines because were writing for people and although not everyone may read all content published, having a good amount of content will be useful to a visitor, hence you'll be providing a good user experience.
Summary Points:
Write for users not for search engines.
Provide valuable, useful content for your users.
Don't do what everyone else may do, but be different to stand out from the crowd.
Don't scrape content from other websites.
Avoid creating pages with little or no original content.
Ignoring these points from Google won't help your online efforts and could result in a manual action being taken against you by Google. Adhering to these tips will assist in more exposure online for your business.
If you need help with creating related, unique content for your business, then speak with us today and give your customers the high-quality information they need for your business.
11th of April 2017 By Simon