There's no denying that Social Media has become a vital part of any modern SEO campaign, with recent research showing that 50% of those who felt they were 'failing' in their SEO campaigns were not integrating social media. How, then, should a company go about using social effectively? Well, we took to Facebook to ask that question of those on our friends list. The replies we note here came from genuine social users with no association to the web marketing industry. These are the tips we gleaned as a result:
Don't be too pushy
One of the overwhelming feelings towards companies on Facebook was that they shouldn't be overwhelmingly in-your-face. As one user noted, 'a good product will spread virally without jamming it down people's eyeholes'. Quite. Ensure that your social account isn't too pushy.
Focus on your genuine audience
One of the biggest bugbears amongst those on the web is when they feel that they're being bombarded with social posts from companies they're not even really interested in. As one heavy metal fanatic we know put it: 'I like seeing special deals from someone like Roadrunner Records or Century Media [both heavy metal labels – Ed]. Hate what almost feels like spam from companies like Coca-Cola.
Are you suited to social?
One particularly thoughtful reply was this: 'Personally I find it depends on the business. If it's a social product like gaming or media then I understand and encourage, and it helps open up communication with a company. What I find rather cynical and aggravating is when suddenly a bottled smoothie is asking me questions on my timeline'. This is a fair point to make: it's not necessarily a sin to suggest that some companies simply aren't really suited to social media, especially those that operate in a very B2B oriented environment. Obviously consumer products have a natural audience already out there, but just how suitable for social interaction is an investment banking firm going to be? It's ok to ask the question.
Be small
Some people take the view that social media works for a small company, but not for the larger ones. If you're a small company, then you can approach social media in a more personal, legitimate way. The simple fact is that some people will naturally be more trusting to a small business, and react in a less cynical way than they would if they were approached by a larger company. You can't please everyone. As with all forms of marketing, social media is never going to keep everyone happy. Some of the comments that voiced this view included 'I don't like it and I've not been tempted to buy anything' and 'I usually just ignore it'. Needless to say, there is no marketing approach that covers absolutely all the bases in terms of customer happiness, so it's important to not get discouraged by negativity. As long as you're trying to do things the right way, your social approach will get results in time.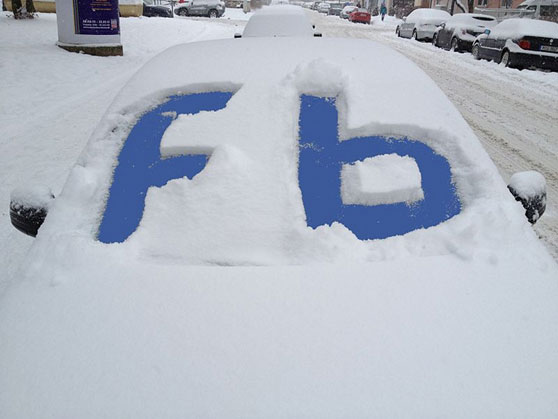 Source: Wikipedia Commons License
25th of July 2013 By